| | |
| --- | --- |
| Machine Name: | CNC Lathe |
| Manufacturer: | DMG GILDEMEISTER |
| Model: | CTX 420L |
| Year of Manufacture: | 2008 |
| Location: | Germany |
| Machine Id: | 415 |
| Disclaimer: | |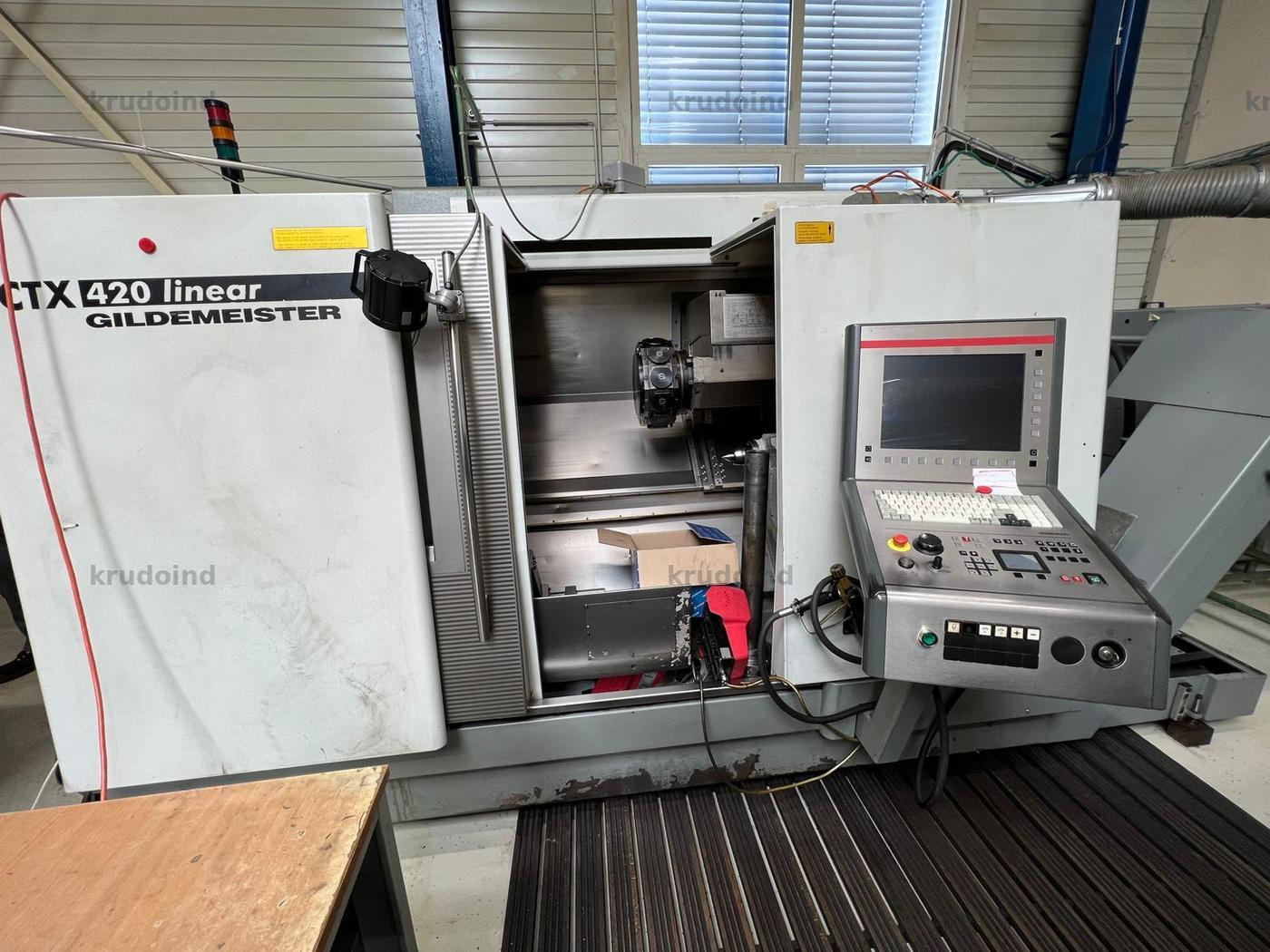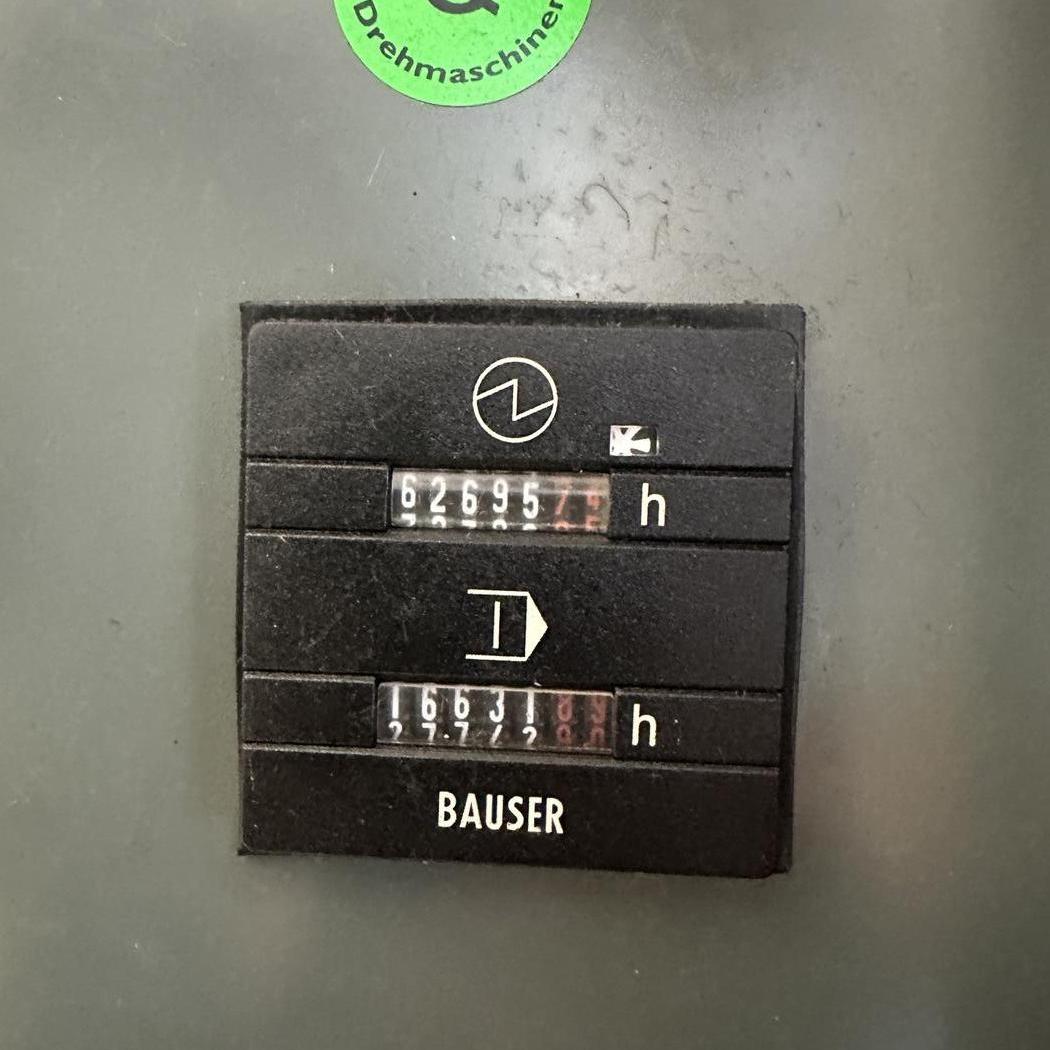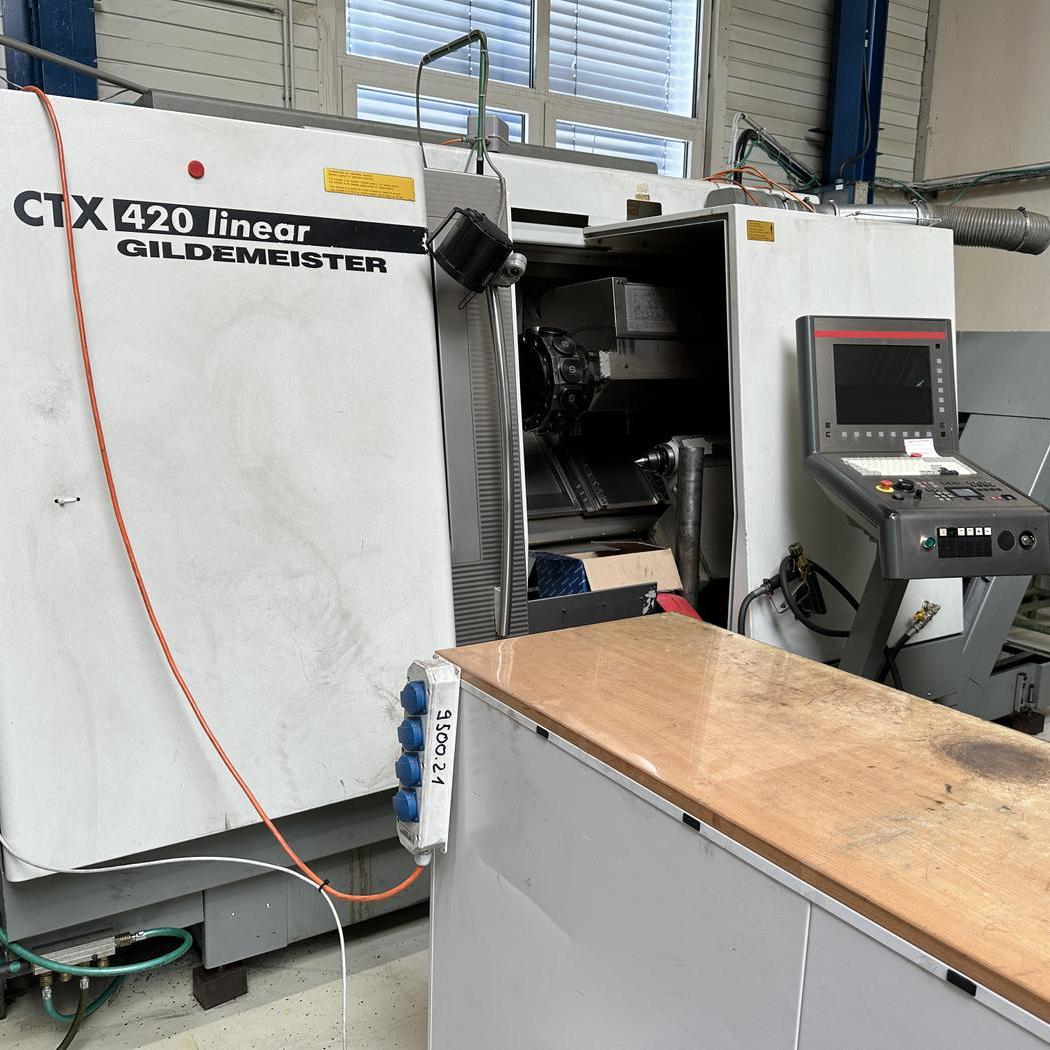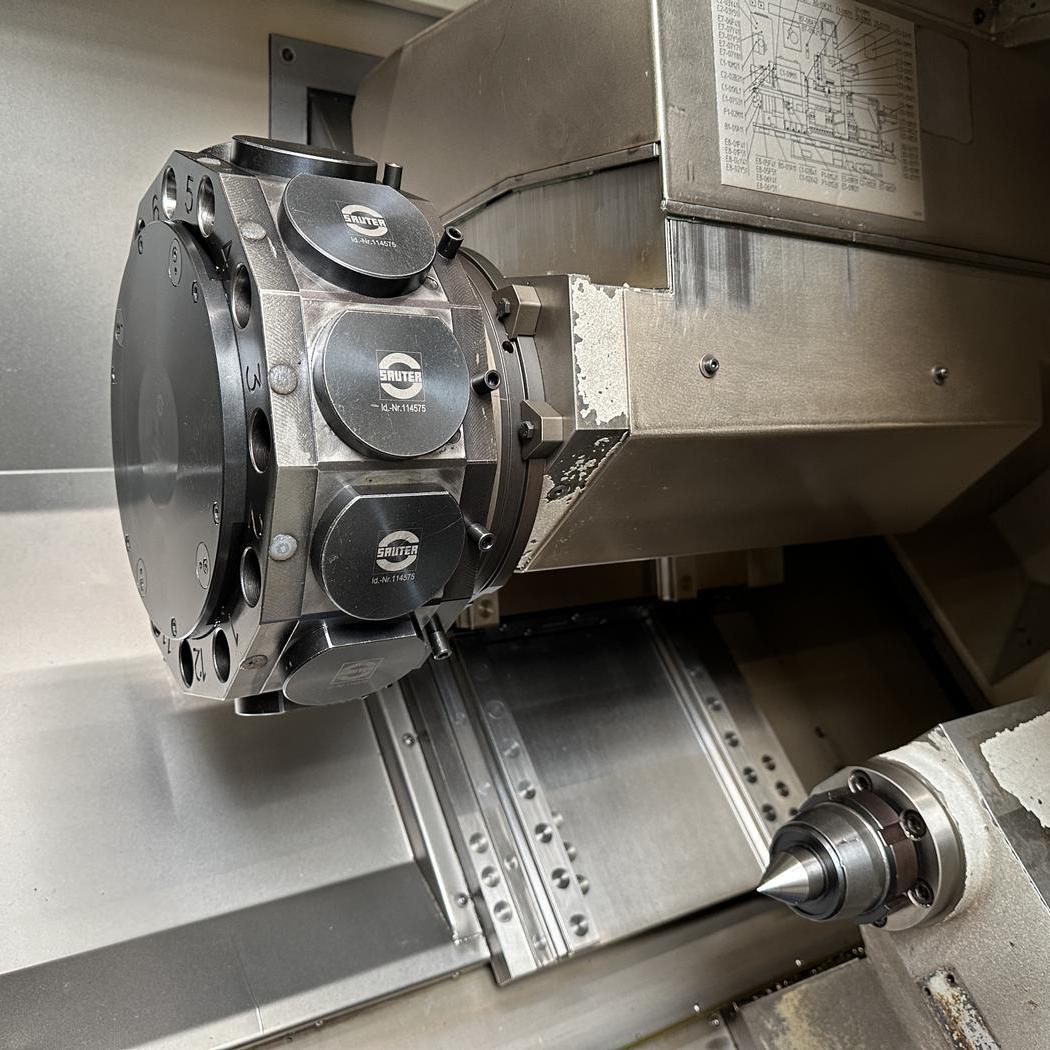 Description:
CNC Lathe - DMG GILDEMEISTER CTX 420L
Workspace:
Max swing diameter: 680mm
Circumferential diameter over X-guide: 565mm
Max. Turning diameter: 324mm
Max. Turning length: 600mm
Control: Heidenhain
Main spindle:
Spindle head diameter flat flange: 170 h5mm
Max. Rod diameter: 65mm
Spindle diameter in the front bearing: 120mm
Spindle bore: 79mm
Chuck diameter: 200 / 250mm
Speed range: 5000min-1 max.
C-axis (main spindle):
Speed: 250min-1
Holding torque: 120Nm
Pitch accuracy: 0.025 degrees
Cross slide X/Y/Z:
Plan path X: 185mm
Longitudinal travel Z: 620mm
Ball screw spindle Z (dxh): 40x15mm
Vertical path Y: +/- 40mm
Rapid traverse speed X/Y/Z: 60/15/45m/min
Feed force X/Y/Z: 3.5/7/7 
Tool carrier:
Number of tools: 12
Shank diameter according to VDI 69880: 40mm
Tool disc, axial tool holder pitch circle diameter: 320mm
Number of driven tools: 12
Speed range: 4500m-1 
Electrical energy requirement:
Connected load: 50kVA
Operating voltage: 400V
Frequency: 50Hz 
Mass and weight:
Dimensions (L/W/H): 4890/2460 / 2080mm
Weights of the machine: approx. 6500kg
Promote your used machinery online, find buyers with us.
415