| | |
| --- | --- |
| Machine Name: | CNC Lathe |
| Manufacturer: | DMG GILDEMEISTER |
| Model: | CTX 510 |
| Year of Manufacture: | 2007 |
| Machine Id: | 138 |
| Disclaimer: | |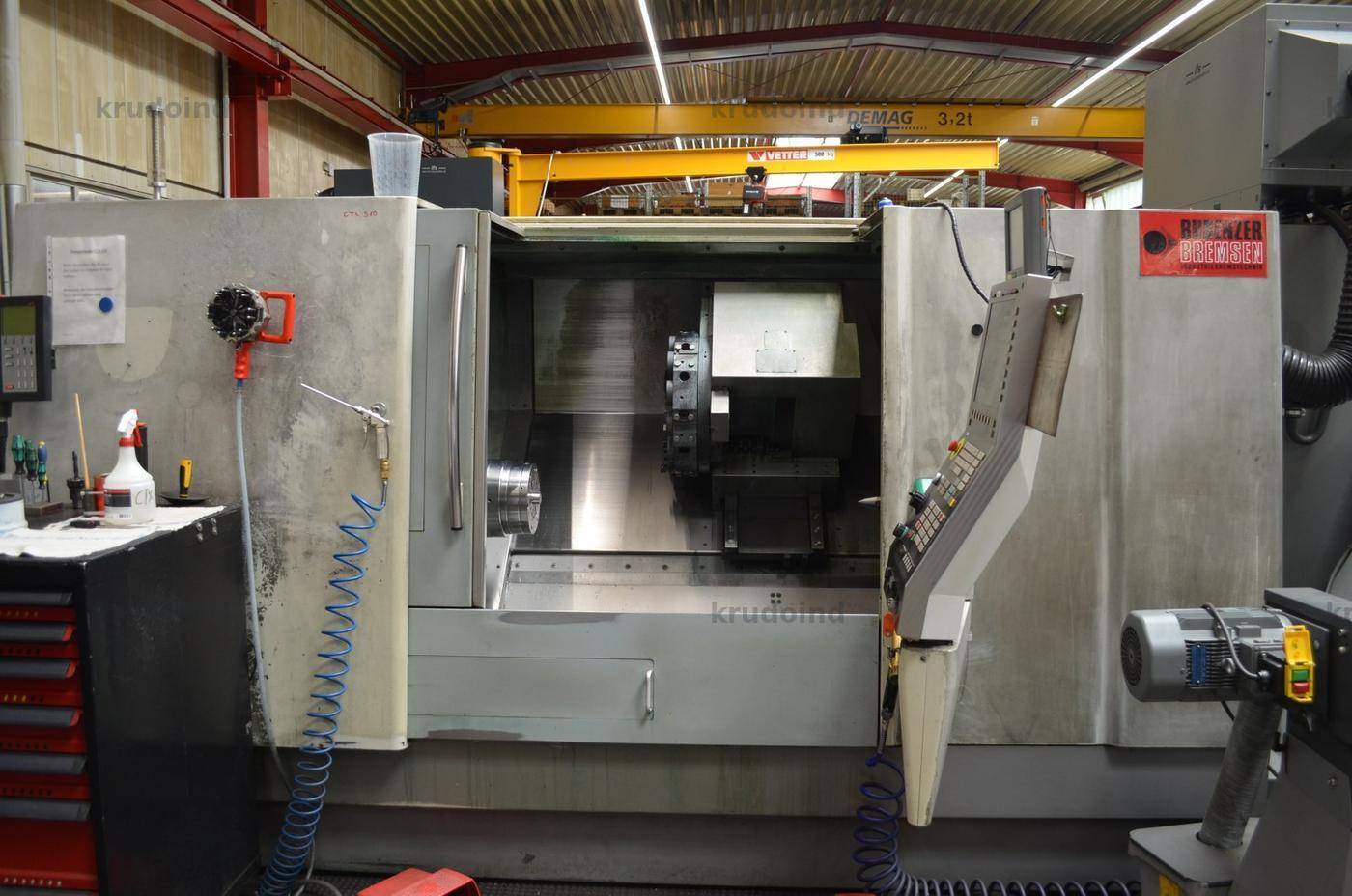 SOLD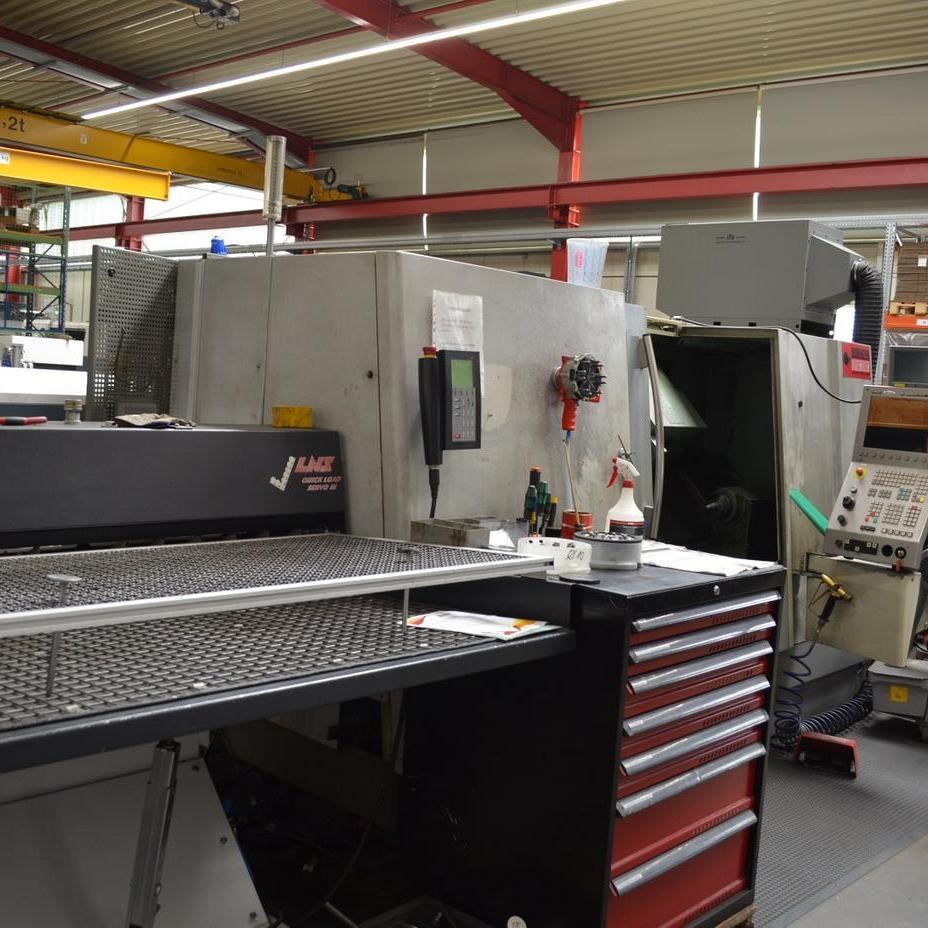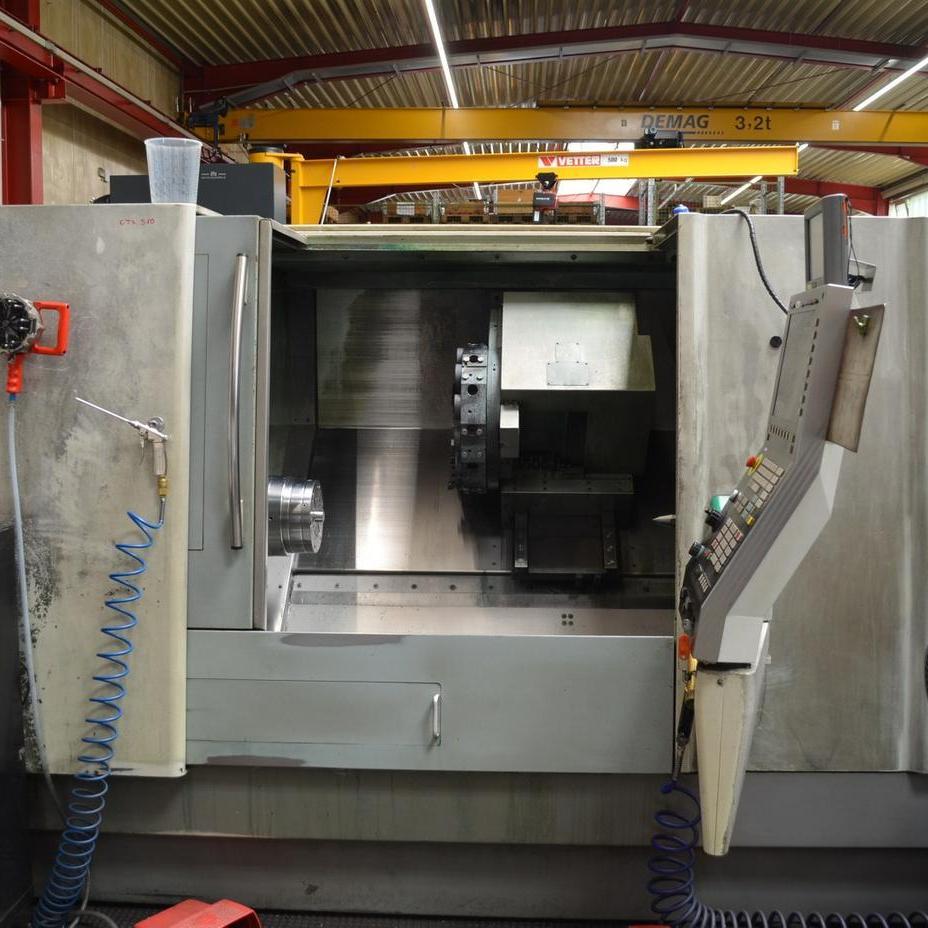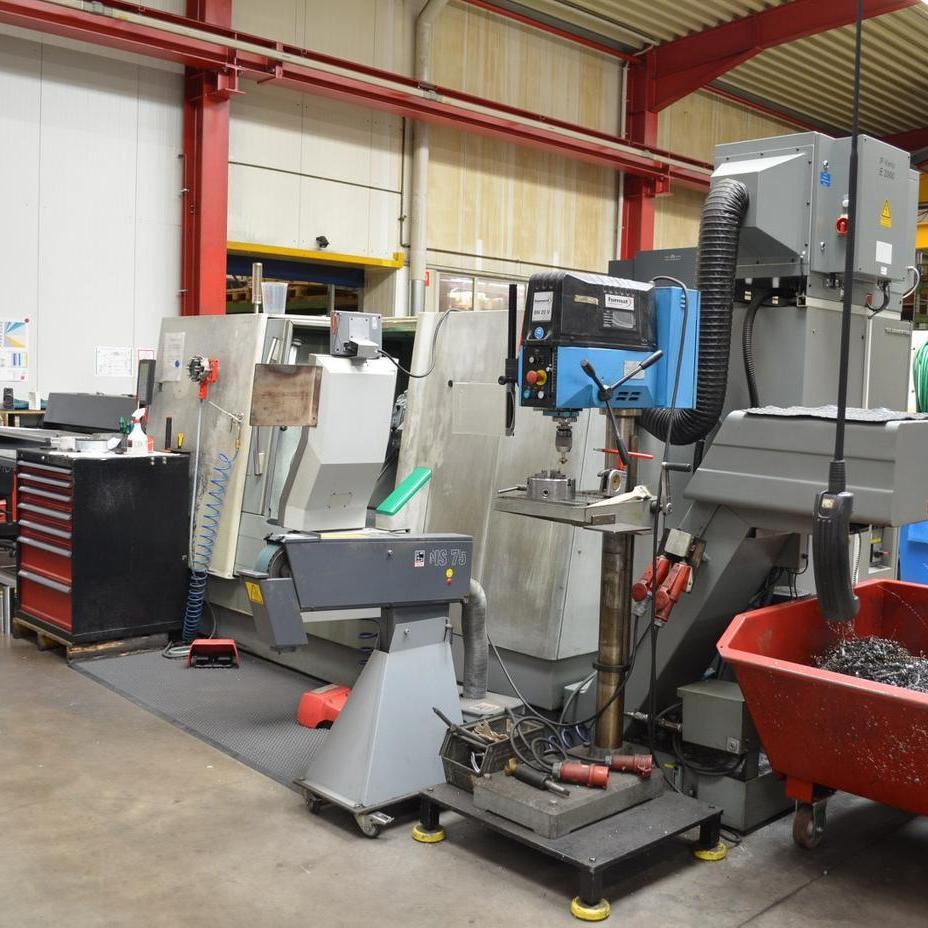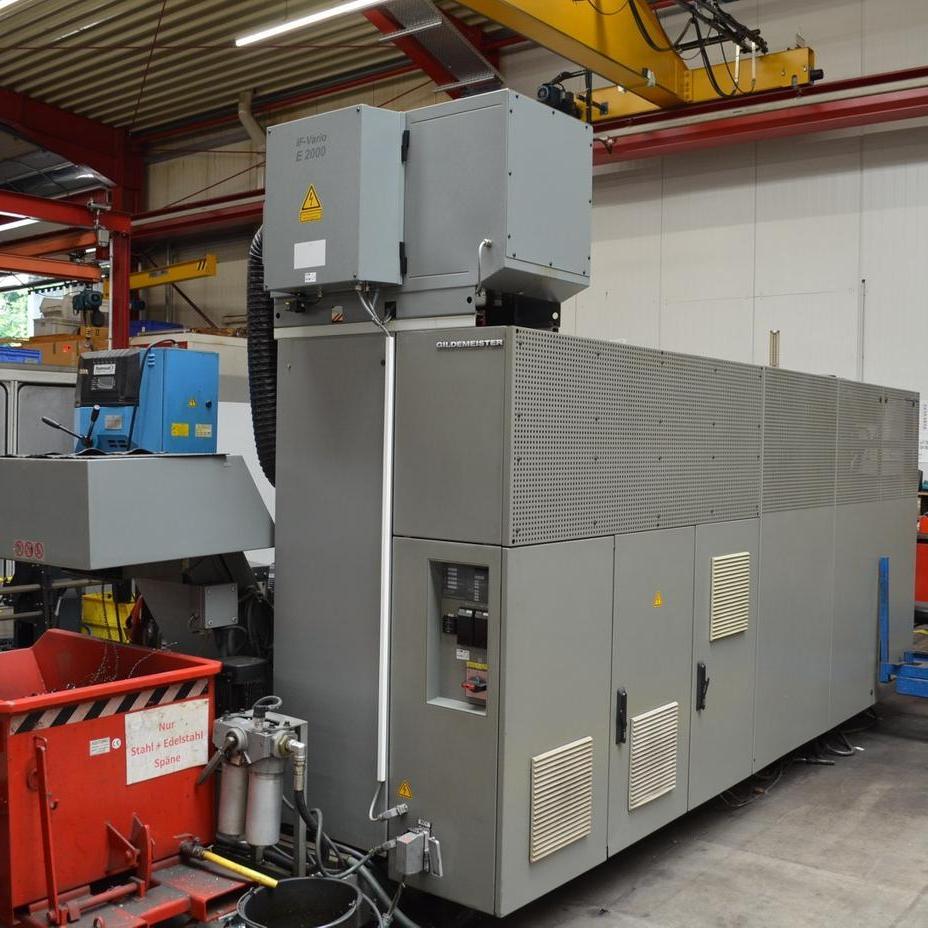 Description:
CNC Lathe - DMG GILDEMEISTER CTX 510
Control: Type SIEMENS 840D
Working space:
Distance between centers: 1150mm
Length of machine bed: 2300mm
Top height: 360mm
Z-axis stroke: 1050mm
X-axis stroke: 300mm
Dia on machine bed: 680mm
Max. Diameter on slide: 465mm
Max. Rotating Diameter: 465mm
Rod capacity: 76mm (90 opt.)
Partial bar passage: 90mmx680mm
Max. Rotatable length: 1000mm
Max. Weight betw. the tips: 350kg
Max. Distance between center of gravity&spindle nose: 160mm
Height of the spindle nose above the ground: 1060mm
Spindle nose type: FL 220 h5
Max. Spindle speed: 3500 min-1
Spindle power: 100% S1 (40% S6) 31 kW (42)
Chuck (diameter): 250mm (315 opt.)
Diam. Spindle bore: 102.5mm
Diam. Front bearing: 150mm
Spindle bearing lubrication type: Grease
Ball screw spindles:
Ball screw Z-axis: 40 x 10mm
Ball screw spindle X-axis: 40 x 10mm
Feed:
Rapid traverse Z-axis: 30m / min
Rapid traverse X-axis: 30m / min
Rapid traverse C1-axis: 100min -1
Measuring system:
Measuring system Z-axis: Absolutely rotary
X-axis measuring system: Absolutely rotary
Resolution of the measuring system:
Linear axes X and Z: 0.001mm
C-axis (option): 0.001° (sensor)
Tailstock: Quill diameter: 120mm
Quill stroke: 150mm
Tailstock stroke: 850mm
Core tip mount: 5MK
Moving the tailstock: automatic coupling hydraulically controlled via CNC
Hydraulic tailstock clamping: 50bar
Tool holders:
Turret head without drive: Type SM-H-20
Driven turret head: Type SM-H-20 + MDT
Number Tools: 12 #
Tool holder: 40VDI (50 V1)
Clutch driven Tools (DIN5480): 20x08x30x24W
Shank diameter: 25mm x 25mm
Power driven tools (2000rpm): 7.5 kW SIEMENS
Max. Torque driven tools: 36 NM SIEMENS
Electrical equipment:
Voltage: 400V (+/- 10%)
Frequency: 50Hz (+/- 1%)
Hydraulic power pack:
Max. Operating pressure: 50bar
Capacity container: 40l
Delivery rate pump: 17l / min-1
Axle lubrication unit:
Container capacity bold: 1.8l
Coolant tank:
Capacity (approx.)
With chip conveyor: 220l
Delivery rate pump: 30l / min -1
Spindle head coolant tank: 10l
Noise level Below: 80dB (A)
Dimensions LxWxH: 4865mm x 1855mm x 1930mm (with chip conveyor)
Weight (approx.): 7500daN
Inclination of the machine bed: 45 °
Material machine bed: Cast iron
Promote your used machinery online, find buyers with us.
138