| | |
| --- | --- |
| Machine Name: | Forging Press |
| Manufacturer: | Hasenclever |
| Model: | VEPES 3150 |
| Year of Manufacture: | 1982 |
| Location: | Slovakia |
| Machine Id: | 346 |
| Disclaimer: | |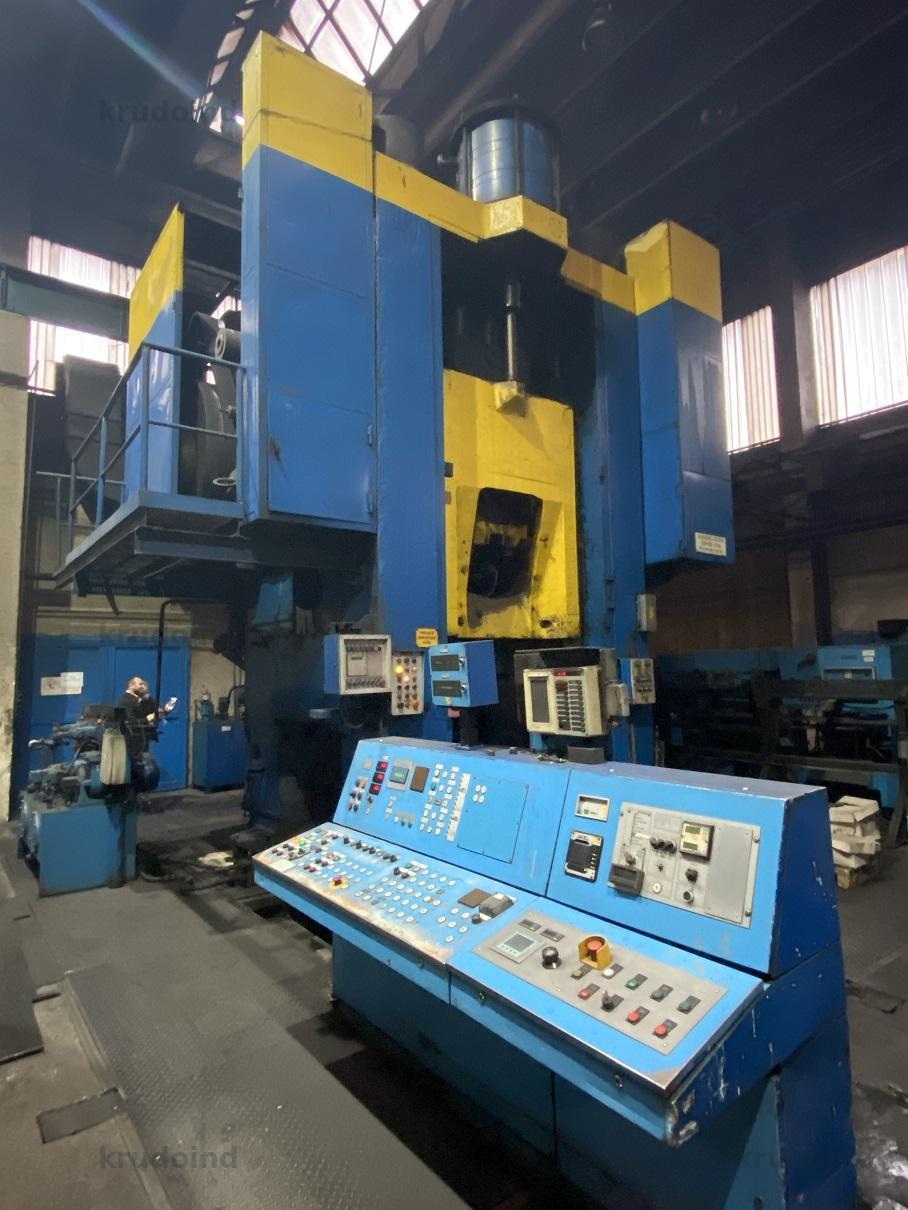 SOLD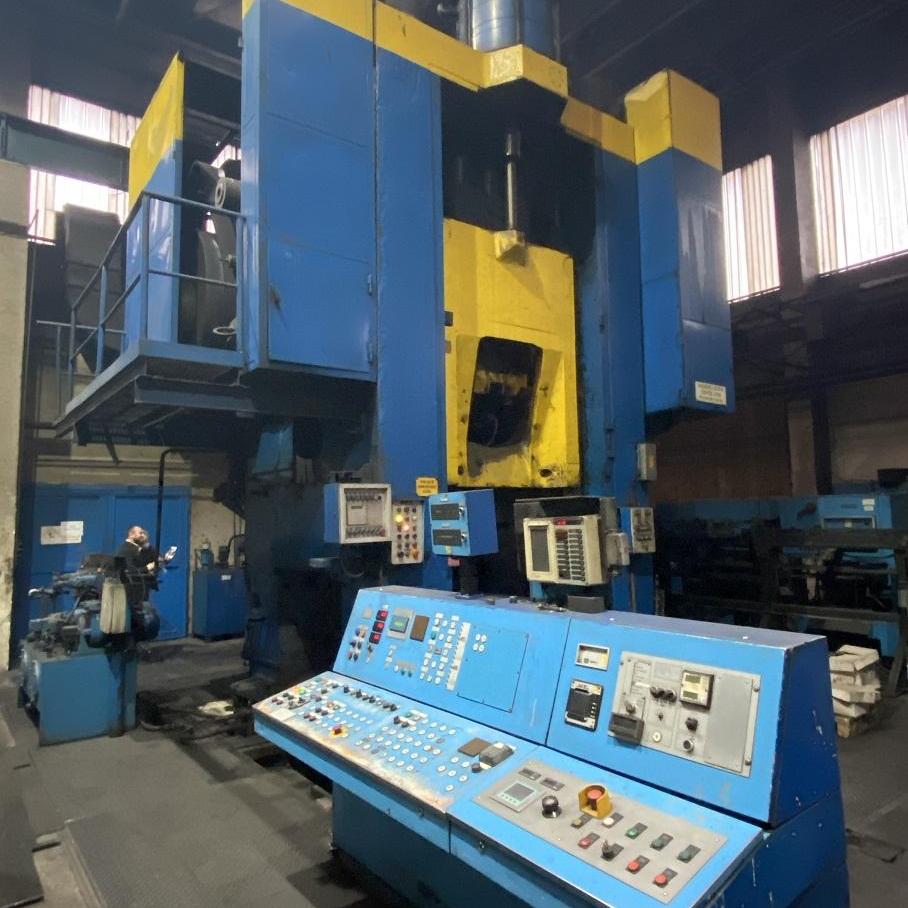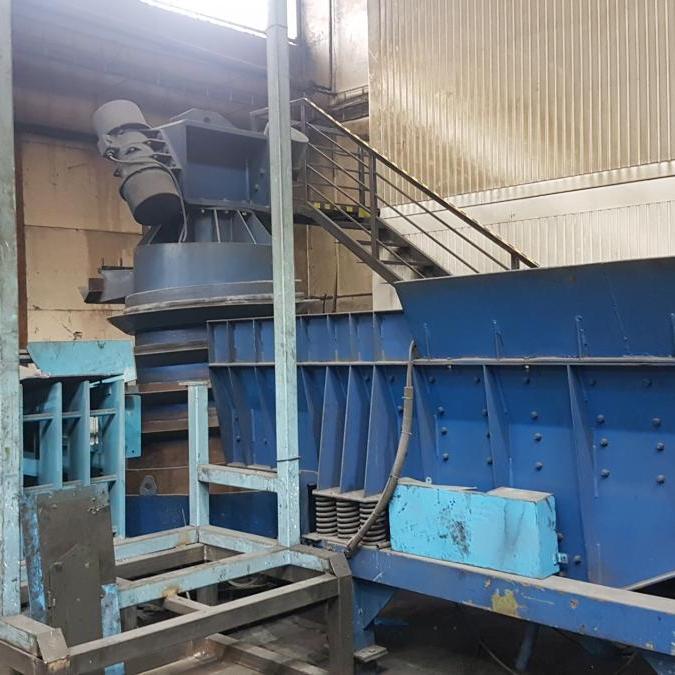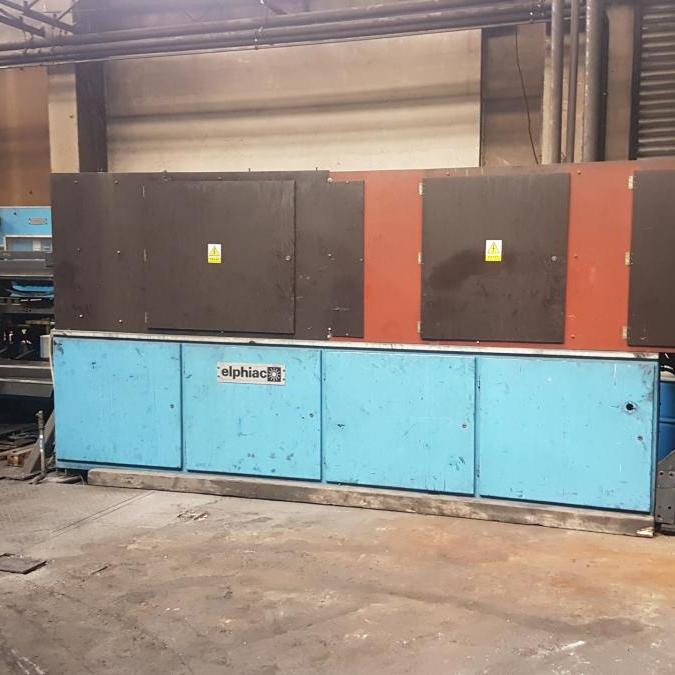 Description:
Forging Press - Hasenclever VEPES 3150
Forging Press Line
Nominal force, from 10° before bottom reversal point: MN 31.5
Clear distance between columns below the guides: mm 1790
Table clamping surface (WxD): mm 1750x1500
Slide clamping area (WxD) mm 1450x1500
Clear height between table and carriage - from below/above: mm 1200/1579
Height adjustment of the carriage: mm 24
Variable displacement motor rated power: kW 3
Variable speed motor: rpm 20
Carriage stroke: mm 355
Number of strokes per minute: 70
Drive motor rated power: kW 130
Drive motor speed: rpm 1500
Electrical equipment for: V 380, Hz 50
Required compressed air: bar 5-5.5
Total air consumption per stroke: Ltr. 50
Total weight: Kg 229,000
This press is being supplied in a line set-up with Billet Bunker w Spiral Conveyor, Induction Heater Elphiac Catenaxe V 120 and SMERAL LDO500 Trimming Press (1996).
Promote your used machinery online, find buyers with us.
Related to: Forging Press
346