| | |
| --- | --- |
| Machine Name: | Deburring Cell |
| Manufacturer: | EUROBOT |
| Model: | - |
| Year of Manufacture: | 2017 |
| Location: | Sint-Truiden, Belgien |
| Machine Id: | 180 |
| Disclaimer: | |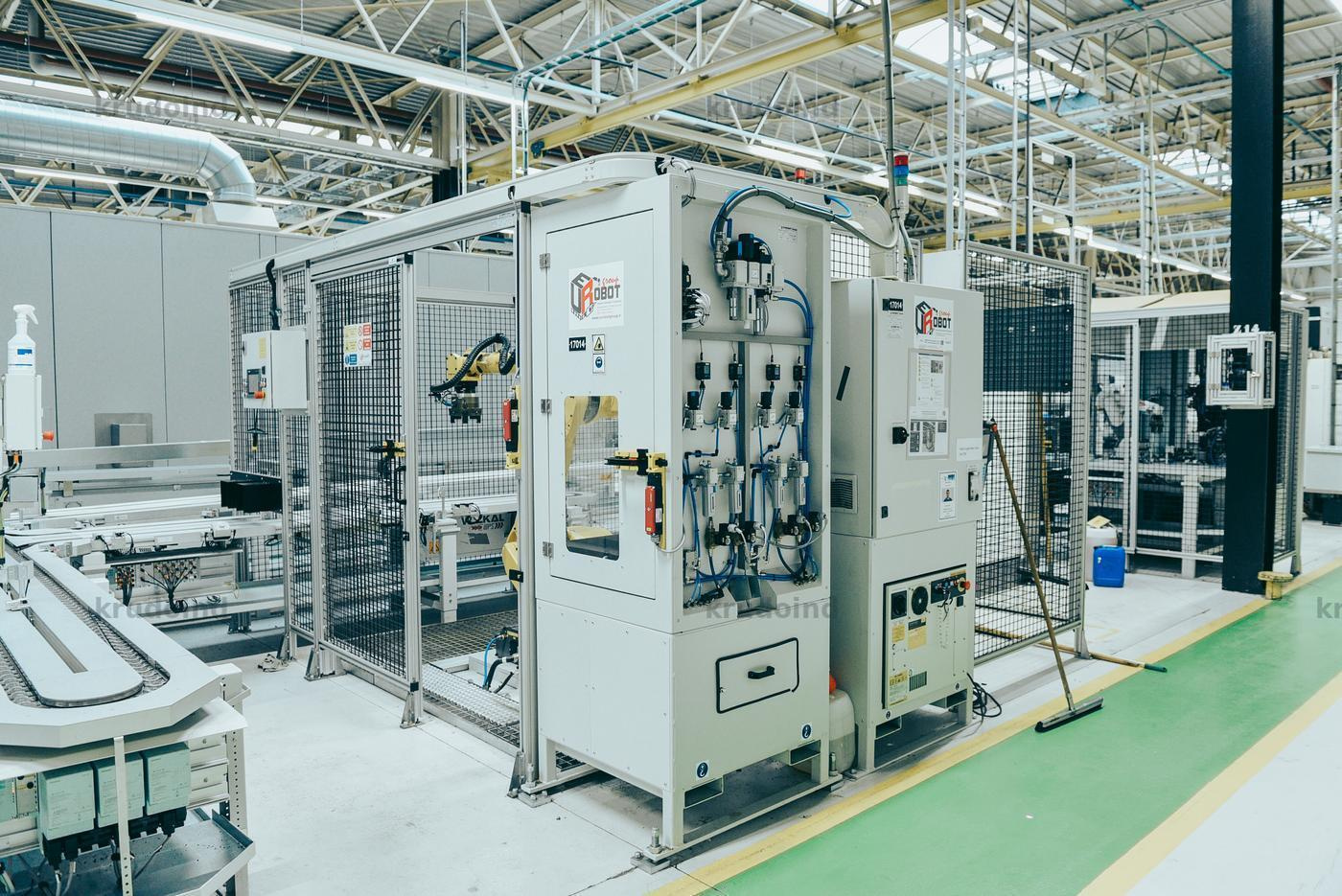 SOLD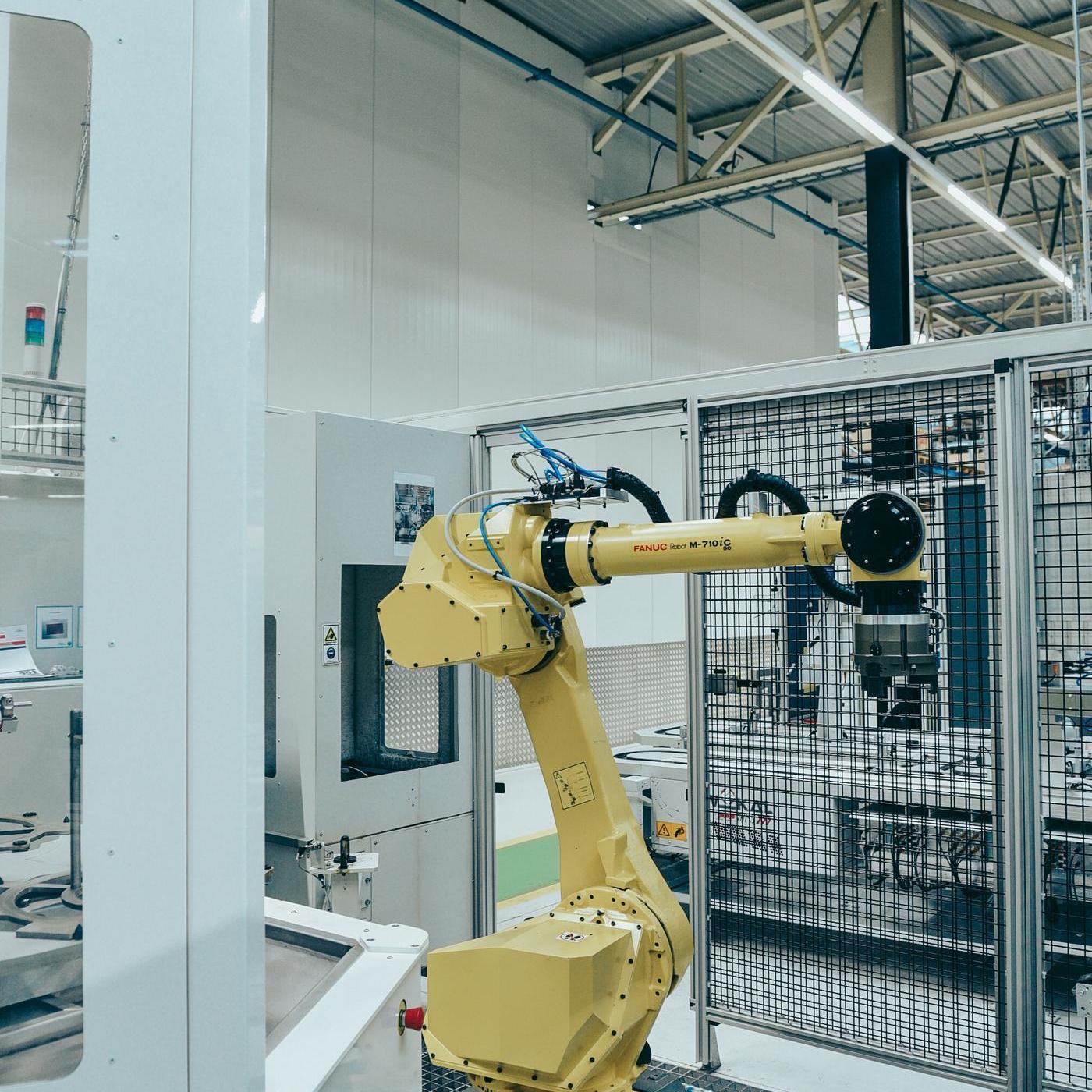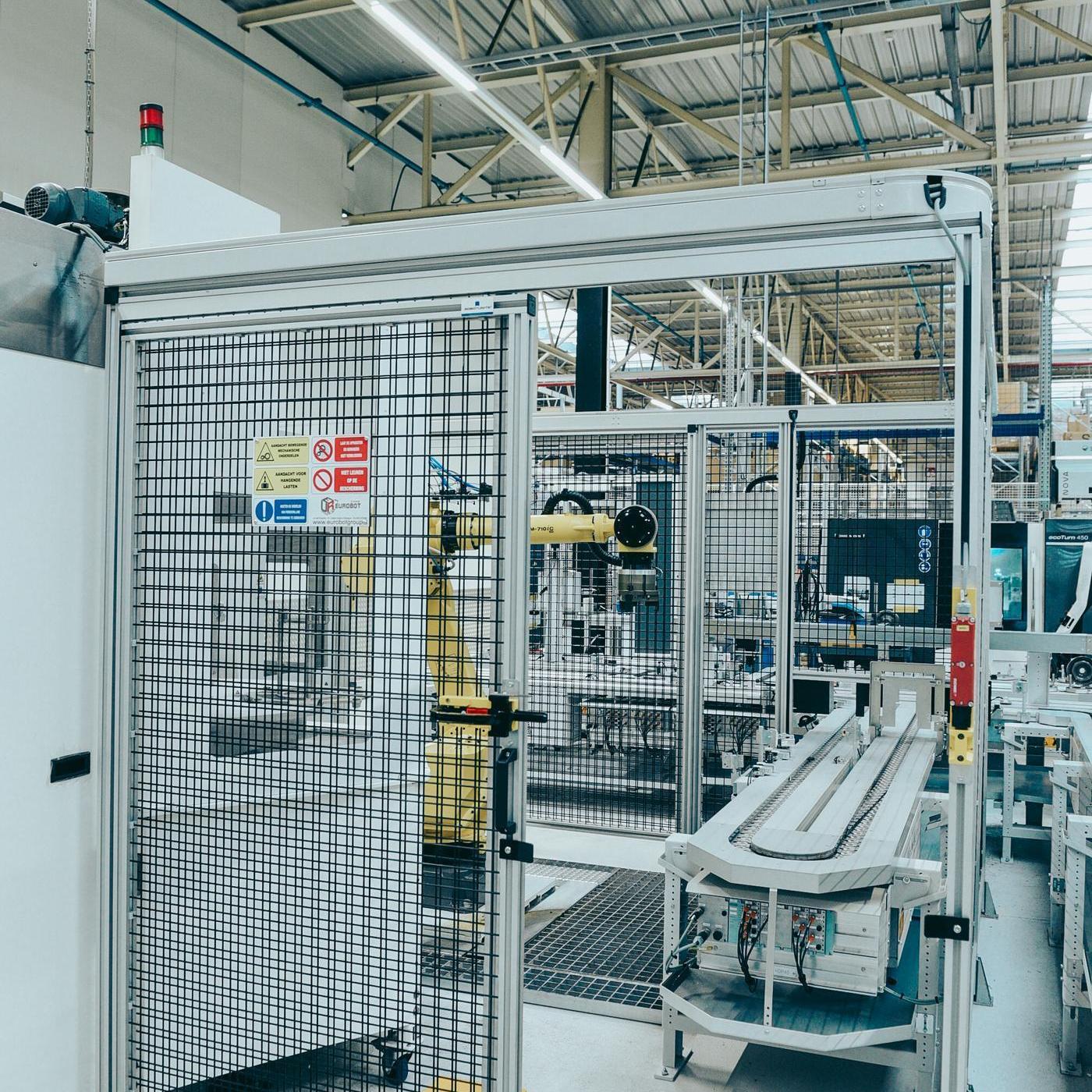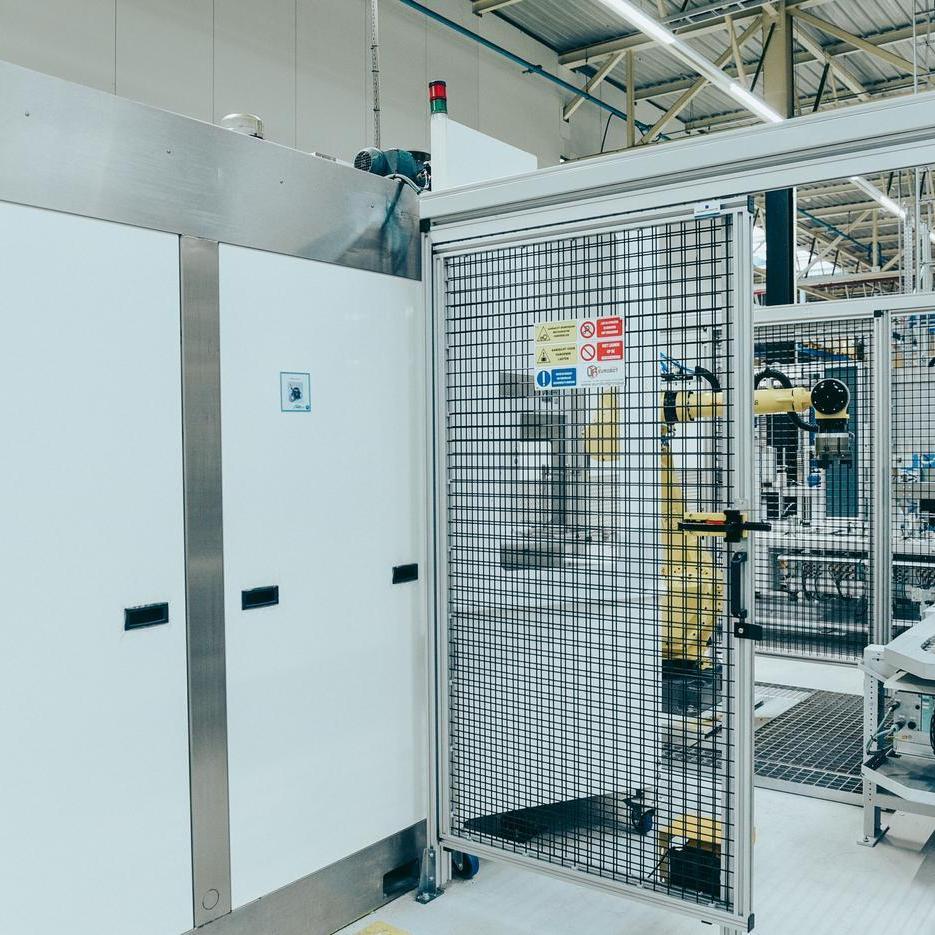 Description:
Deburring Cell - EUROBOT
Automated deburring cell exciting of a deburring station and a FANUC ROBOT model M710IC/50, 6 axes with an end effector for picking up parts.

The debutting cell is composed by:
A Fanuc robot M710iC dedicated to handling and deburring of parts by a deburring unit.
A deburring station.
An orienteering and re-placement station.
Description of Robot:
Wrist payload: 50 Kg
Range of action: 2050 mm
Repeatability: 0.07 mm
6 degrees of freedom governed by low-inertia brushless servomotors.
Position control by means of absolute encoders.
Control panel containing drivers and control logic.
Programming terminal with 8 m long connection cable.
FANUC's Dual Check Safety (DCS) to improve the safe use of the cell.
End effector consisting of a pneumatic gripper for pick-up of workpieces.
Deburring Unit:
Four pneumatic tools model RWA 2-40 by Biax, with compliance radial in all directions (manually adjustable) with milling cutter.
Pneumatic equipment (FRL group, solenoid valves, pressure adjustment on each compensation).
Semi-compartment for partial seperation of deburring tools.
Deburring dust collector.
Device for checking the tool's condition at the end of machining.
#17014
Promote your used machinery online, find buyers with us.
Related to: Deburring Cell
180