| | |
| --- | --- |
| Machine Name: | External Cylindrical Grinding Machine |
| Manufacturer: | EMAG |
| Model: | HG 306 |
| Year of Manufacture: | 2002 |
| Location: | Sint-Truiden - Belgium |
| Machine Id: | 204 |
| Disclaimer: | |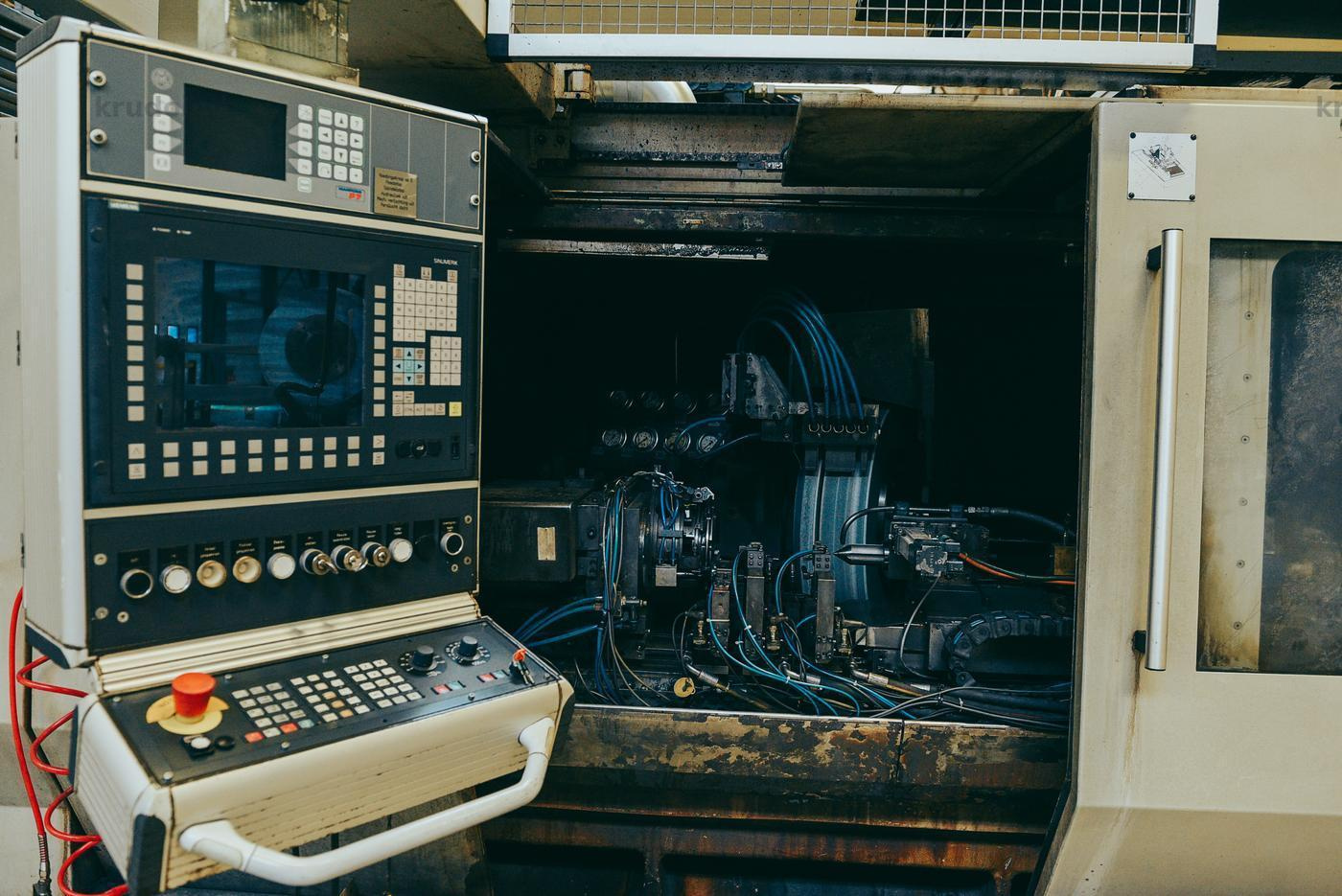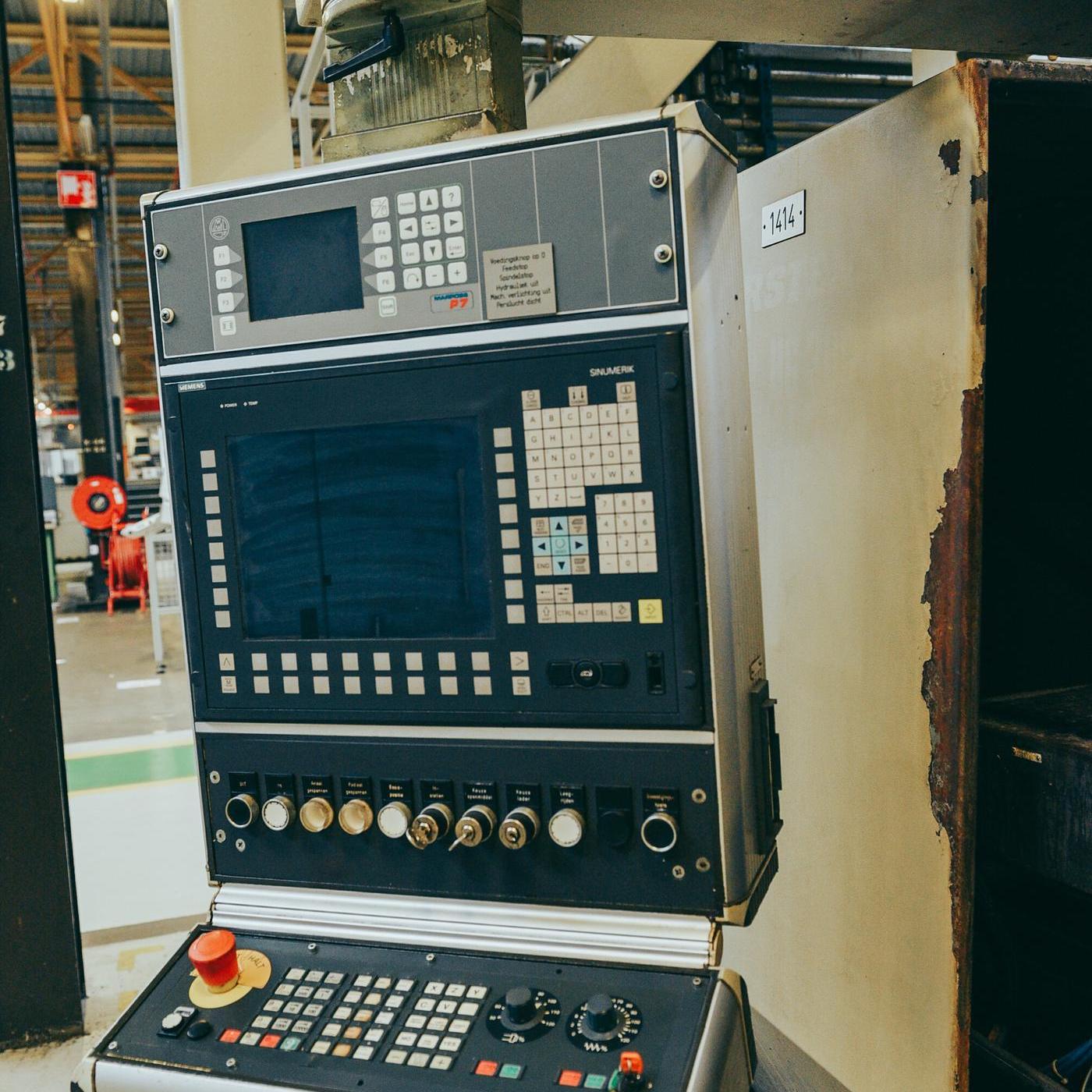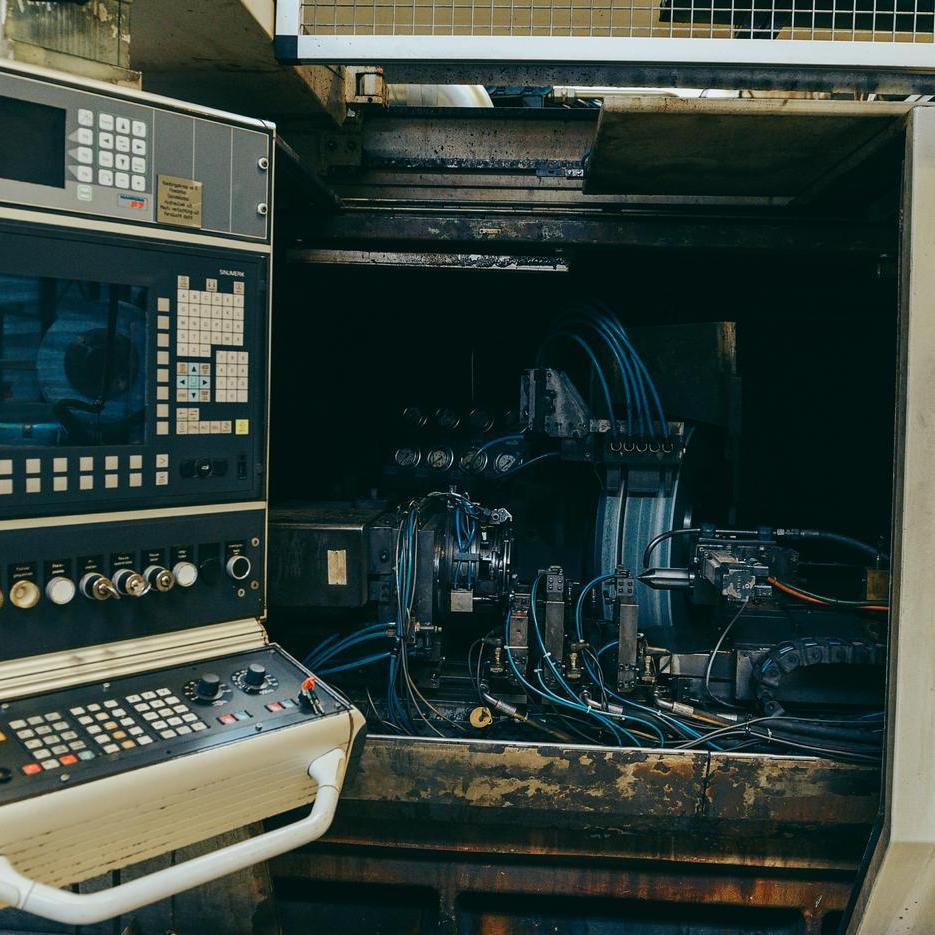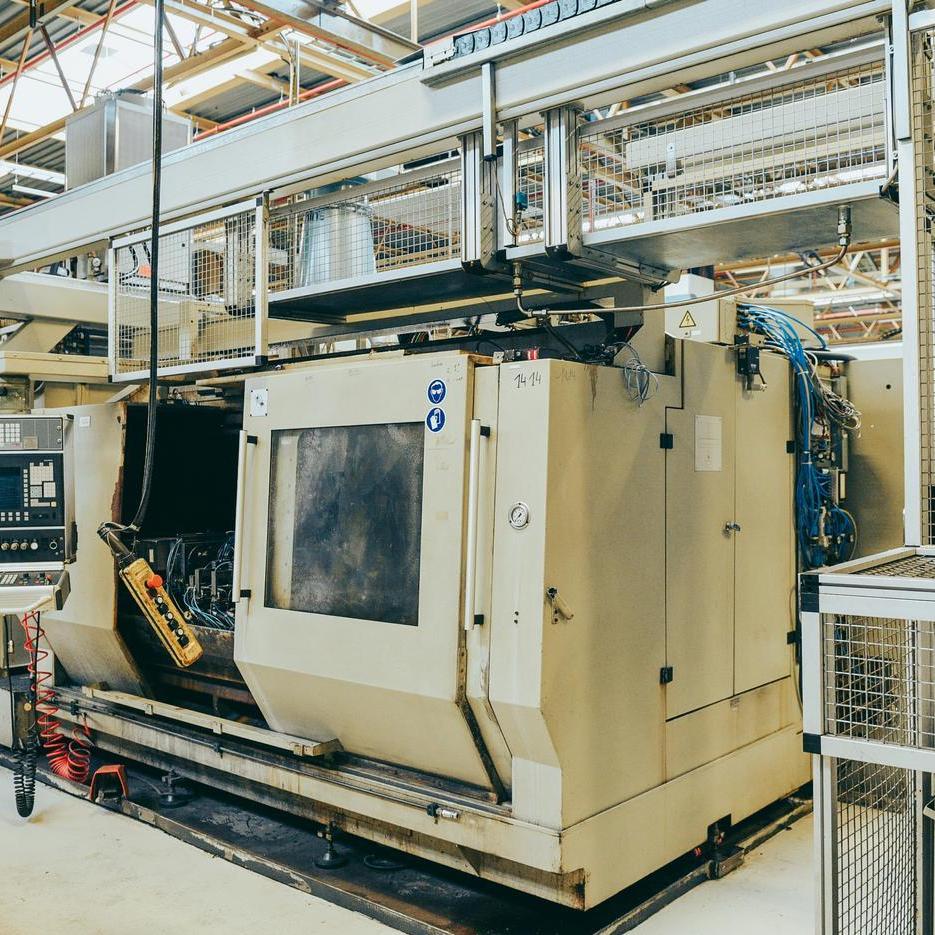 Description:
Specifications
1.3.1 Dimensions, space requirements, weight, energy requirements
Dimensions, weight
Machine incl. control cabinet
Length x Width (depth) x Height (incl. Levelling elements): approx. 3,600 mm x approx. 2,400 mm x approx. 2,500 mm
Minimum height requirement: 3,500 mm
Net weight: approx. 8,500 kg
Pay attention to the set-up plan!
It contains all connection data, space conditions, etc. necessary for energy supply and installation.
1.3.2 Spray-suppression cabin, full-space cover of the machine
View into the machine interior: safety window (window composite)
Design: polycarbonate lens protected on both sides
Cover of mounting or maintenance openings: Sliding door(s) hinged and/or removable body parts
Cover of the operator's side, loading and unloading opening: sliding door, loading hatch
Activity:
- Foldable body parts,sliding doors of assembly and maintenance openings: manual
- Sliding door operator side, loading and unloading opening: manual
1.3.3 Workpiece data, workpiece carriers
Workpiece dimensions, weight
Outer diameter, edge dimension: max. 360 mm
Length:
- when using a clamping device: max. 600 mm
- when using a chuck: chuck-specific
Workpiece weight: - flying: max. 100Nm
 between tips: max. 250 kg
Restrictions depending on the assembly, clamping and machining situation
Workpiece holder
Design: Workpiece spindle stick with rolling bearing workpiece spindle
**Workpiece clamping device: customer-specific
**Counter holder clamping device: tailstock
**Auxiliary units for defined workpiece pick-up before the clamping cycle: workpiece pre-layers arranged in pairs
**Rotary positioning of the workpiece: tailstock-integrated fixing device
**Workpiece centering during machining: clamping bezels
**Workpiece handling: manual or automatic
Tip height of the mounting and clamping system: 180 mm
**Option
Workpiece spindle stick
Dimensions of the workpiece spindle:
Mounting and centering diameter
- Inner diameter: 63 mm
- Inner cone: MK 4
- Through hole: 24 mm
Rotary drive of the workpiece spindle: servo motor, timing belt drive
Make of the motor: Siemens
Type Series: 1 FT 6
Designation of belt: HTD – timing belt 800 - SM - 50
Speed of the workpiece spindle: 0.01... 1,000 1/min
Torque: 30 Nm
Speed measurement system: Motor-integrated, incremental angle measuring system
Tailstock
Version: Sled tailstock
Clamping actuation: hydraulic
Slide stroke: max. 150 mm
Clamping device: Centering tip
Options centering tip: Tip DIN 806 - E MK 4, DIN-like, and/or customer- or workpiece-specific
Fine adjustment, cylinder correction: +/- 0.1 mm / Ø
Actuation: motorized
Make of the motor: Siemens
Type Series: 1 FT 6
1.3.4 Tool carrier
Tool support, coordinate axis X
Design: hydrostatically mounted linear slide, base of the grinding unit
Arrangement: at an angle of 90° to the workpiece carrier
Drive of the carriage: rotary, servo motor and ball screw
Servo motor make: Siemens,Series: 1 FT 6
Sledge driving range: 500 mm
min. delivery amount: 0.001 mm
travel speed: theo. 15 m/min
Travel DistanceMeasuring System: Incremental Length Measurement System
Type designation: LC 481 EnDat
Make: Heidenhain
Measuring length: 570 mm
Travel accuracy of the axis, resolution: 0.0001 mm
tool slide, coordinate axis Z
Design: hydrostaticallybearing linear slide
Arrangement: axis parallel to the workpiece carrier
Drive of the carriage: rotary, servo motor and ball screw
#1414
Promote your used machinery online, find buyers with us.
Related to: External Cylindrical Grinding Machine
204