| | |
| --- | --- |
| Machine Name: | Bed-Type Milling Machine |
| Manufacturer: | MTE |
| Model: | KT-4700 |
| Year of Manufacture: | 2017 |
| Machine Id: | 125 |
| Disclaimer: | |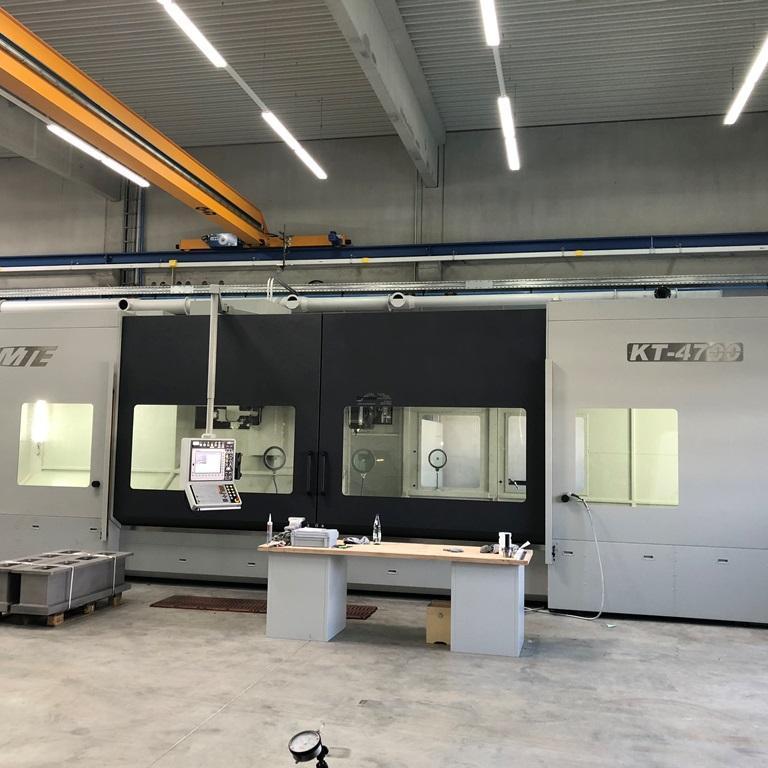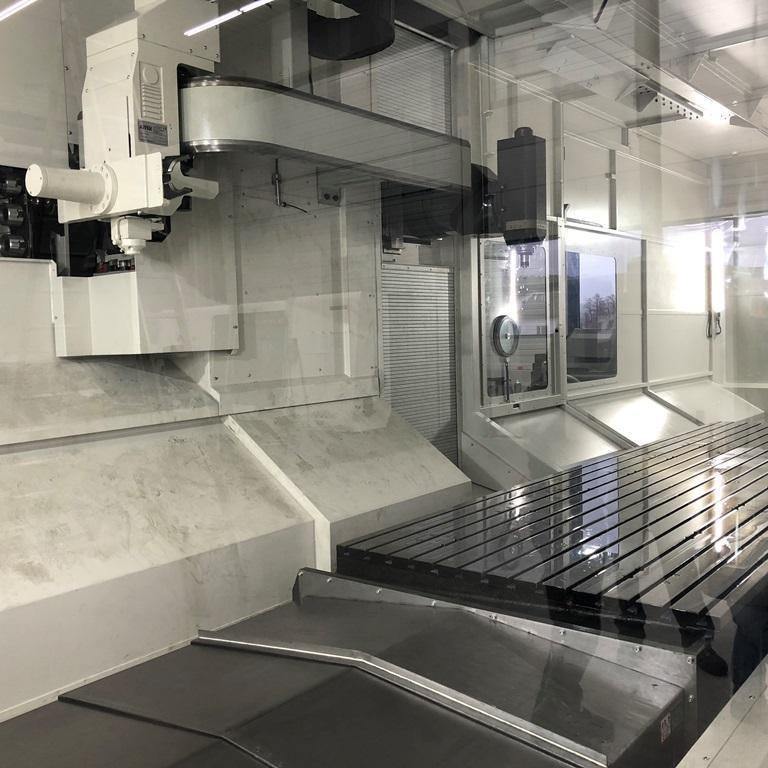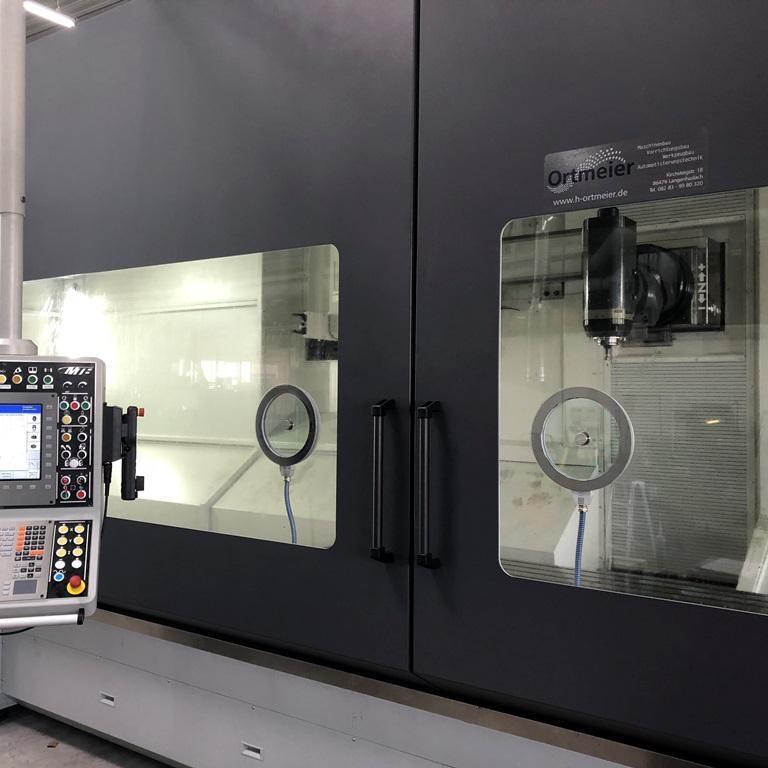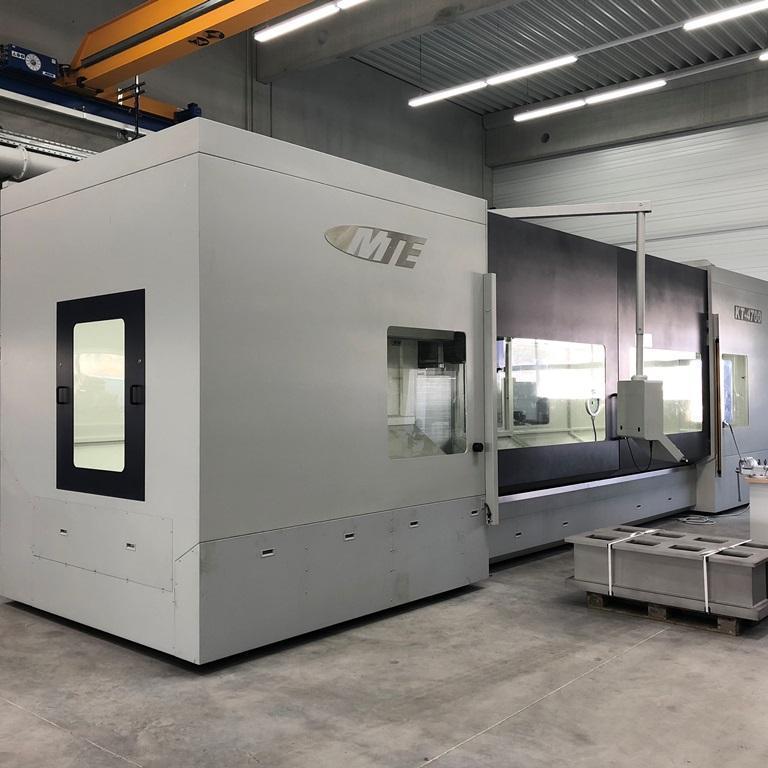 Description:
Bed-Type Milling Machine - MTE KT-4700
Travels:
X-Axis 4500mm
Z-Axis 1500mm
Y-Axis 1500mm
Clamping Table:
Length 4700mm
Width 1400mm
Transport load 15000kg
Milling Head:
Automatic simultaneous milling head, diagonaly swivelling in 2 levels A- und C-Axis
RPM Area: 0-12000 U/min
Swiveling Angle C-Axis +/-360° continuous; A-Axis +/-110° continuous
Swiveling Speed: 360°/s
Swiveling Moment: 1200 Nm
Clamping Moment: 4000 Nm
Taper: HSK 100-A100
Drive Power Motor Spindle: 34KW
Torque: 170 Nm
Speed control: Continuous
Axle Drives:
Axle Drive Motors: Heidenhain (digital Drives)
Rapid Traverse: max. 25000mm/min
Feed Rate: max. 15000mm/min
Feed Force: 26000N
Clamping Table:
Amount of T-Nutes: 8
Size T-Nutes: 22 H12
Reference Nutes: 22 H7
Space Demand:
Length: ca. 13000mm
Width: ca. 5500mm
Height: ca. 4500mm
Weight: ca. 39100kg
Connected Load: ca. 70kvA
Equipment:
Heidenhain iTNC 530
Heidenhain Collision Control DCM
Handwheel Heidenhain HR550FS
Hydraulic System Bosch Rexroth
INA Linear Guides
Automatic Central Lubrication
Automatic Temperature-Compensation
Additional Footpedal for manual Tool Change
Full-Cabine (4 sides) with big viewing window, closed on top
LED workspace lighting
Cooling Lubricant System with Inner Spindle Cooling 990 Liter, External Cooling 5 bar, Internal Cooling 20 bar
Paper Belt Filter System
OilBand Skimmer with microbe aeration
Air cooling through Spindle and Luftkühlung durch Spindel und Externally via Coolant Nozzles
Rinsing Pistol
Automatic Tool Changer with 60 Tools
Chip Conveyor Package consisting of 2x longitudal and 1x cross conveyor
Automatic Front Door
3x Toto Clear Units
Radio Measurement Sensor M&H RWP38.41
Special Operating Mode 4
TCP Opt for fully automated zero positioning of Milling Head
Operation Hours:
Control on: ca. 1865 h
Machine on: ca. 1575 h
Spindle on: ca. 185 h
Promote your used machinery online, find buyers with us.
Related to: Bed-Type Milling Machine
125